Holi – the festival of colours is here, knocking at our doorsteps. As you get ready to have all the fun, make sure to follow these Holi skin care tips before the color game begins.
PRE HOLI SKIN CARE TIPS
Before you decide to indulge in a burst of colours, keep these things in your mind.
Apply almond oil on your body before heading out for Holi celebration. Almond oil has high levels of Vitamin E; this nourishment oil forms an additional protective layer between your skin and the colours. It also refrains the colours to stick on your body.
Sun exposure can have a detrimental effect on the skin. It makes the skin dry by causing depletion of moisture and also tans the skin. So apply a sunscreen of SPF 30, 20 minutes before going out in the sun.
If you have dry skin, first apply the sunscreen, wait for a few minutes and then apply a moisturizer.
You can use a zinc-based barrier cream to hydrate your skin. This cream prevents minor skin irritations and burns caused by harmful colours.
For lips, you can use Vaseline or lipbalm to keep them moisturized throughout.
Apply almond oil beneath your eyes and protect them with sunglasses.
This helps to protect the nails from absorbing Holi colours by applying transparent nail varnish on the nails.
Dehydration causes the skin to dry and combined with harsh chemicals, the colour can seep deeper into your skin. So Keep yourself hydrated by drinking water, juices, and glucose.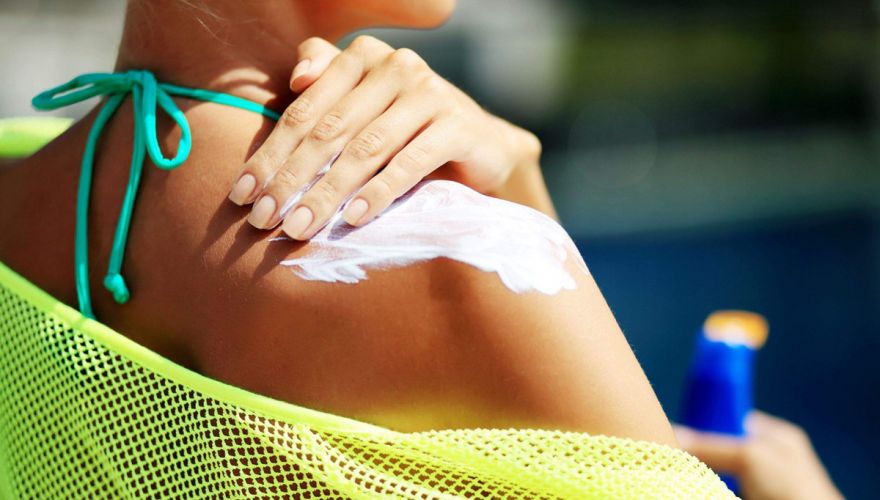 POST HOLI SKIN CARE TIPS
Removal of colours after playing Holi is the most tedious job.
Rinse the face with plenty of plain water and then apply a cleansing cream, or lotion on the face. And wipe off with moist cotton wool. Remember to cleanse the area around the eyes too with baby oil, using a light touch.
Avoid the use of soaps or face washes as they are alkaline in nature, they will dry your skin.
Try a homemade ubtan, using curd, turmeric, honey and besan. You can also use aloe vera cream to cleanse. It moisturizes your skin and fights against infection.
While bathing, scrub the body gently with a loofah or washcloth. Immediately after your bath, apply a moisturizer on the face and body on damp skin. This helps to seal in moisture.
If there is itching, add two tablespoons vinegar to a mug of water and use it as a last rinse. This helps to reduce itching. However, if the itching continues, and there is rash, redness or any other allergic reaction, consult a doctor as soon as possible.
It is advisable not to use body scrubs, exfoliators or bath salts for at least 48 hours after playing Holi, and try not to go out in the sun for too long.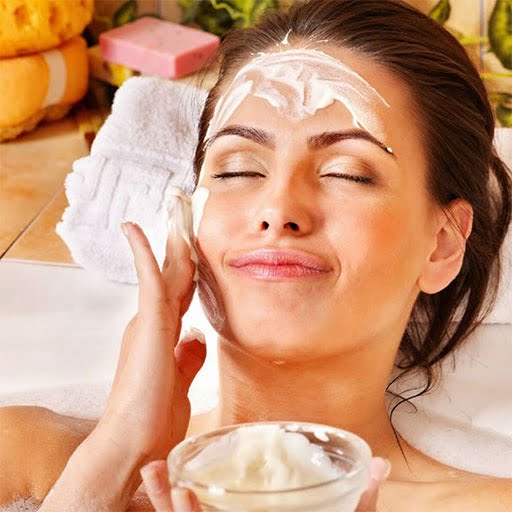 ALSO READ: DIY Face Packs Using Kitchen Ingredients
PRE HOLI HAIR CARE TIPS
Dry and wet colors of Holi contain harmful toxins that can make your hair dry and frizzy. You need to take extra care of your hair so that this festival of colours does not take away the natural oil from your hair and damage the hair shaft.
HAIR MASSAGE
Before you step out to play Holi, it is very important to apply a good coconut based hair oil over the length of your hair as well as massage your scalp thoroughly. You can use any other hair oil of your choice like jojoba and castor oil mixed together work well too. The oil will act as a protective covering layer to your hair.
Before applying the hair oil, add few drops of lemon to the oil if you have sensitive scalp or dandruff in your hair. The lemon acts as a barrier, help in keeping the toxins from the colors from damaging your hair.
If you don't like using hair oil, you can apply leave-on conditioner or hair serum on hair before playing Holi. Take very little, spread on both palms and massage light into the hair. It will help to clean your hair easily when you wash off the colors.
You can also go for a hair cream containing sunscreen which is easily available in the markets. This protects the hair from the effects of sun exposure and dryness caused by colours.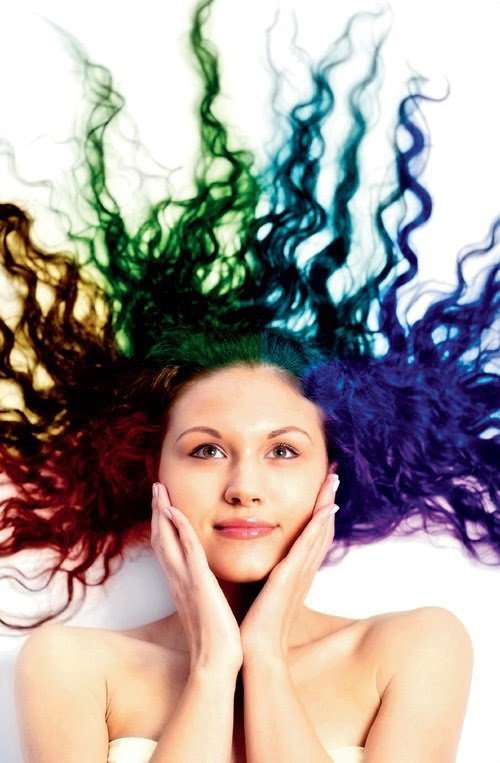 ALSO READ: Types And Techniques Of Hair Straightening
COVER YOUR HAIR OR BRAID THEM
Open hair soaks more colours and scalp also gets affected when it's open. So,
Those who have long hair should braid it or tie it up in a ponytail or make a bun, so that not all the hair gets exposed to the color stains.
If you have short hair, you should wear a cap, scarf or cover your hair with a bandana. This will protect your hair from all the colors loaded with chemicals.
If possible wear a plastic shower cap under your cap.
Don't use any hair accessories while playing with colours because when the hair gets wet, it becomes weak from the roots and the accessories pull it off.
ALSO READ: Natural Home Remedies To Prevent Hair Fall
POST HOLI HAIR CARE TIPS
After playing with dry colours, brush your hair well. Doing this will take out most of the colour while brushing only (It works only in dry colours.)
For wet colours, first rinse hair thoroughly with 'cold water' as it removes the colours easily. Use mild natural cleansing shampoos or baby shampoos as they are gentle and free of chemicals. Don't try to massage shampoo harshly to take off the colour in one go. It may take few days to take it out completely.
After a hair wash, apply a thick layer of intense conditioning or a serum all over the length of your hair. (Don't apply the conditioner to your scalp.)
Avoid blow drying after wash on Holi, let your hair dry up naturally.
Wish you all a very happy, safe and colourful Holi!