Have you ever felt a fullness or tightness in your belly or sometimes a need to unbutton your jeans by the end of the day? Common culprit is a BELLY BLOATING which is usually caused by excess gas production or disturbances in the movement of the muscles of the digestive system. This can cause increased pressure, discomfort and sometimes make the stomach look distended.
Let's see how to reduce this belly bloating.
LIMIT YOUR SALT INTAKE
It is not always gas which is to be blamed for bloating. Sometimes it is water retention which salt exacerbates. Yes, too much of sodium (Na), cause you to retain water. Do you all know that Fast Foods contain on average 1,751 mg of sodium? So think twice before consuming it or sprinkling it over your salad or fruits plate.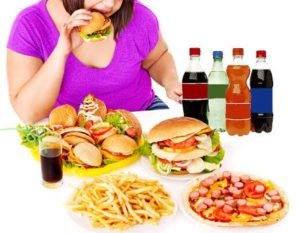 CUT BACK ON ARTIFICIAL SWEETENERS
All these might seem like a better alternative to sugary foods but if you really want to reduce belly bloating than it is better to avoid sugar free gums, candies and other foods containing artificial sweeteners like sorbitol and aspartame, as these are not digestible and trigger bloating.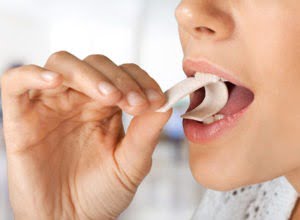 ALSO READ: Best Tips To Control Sugar Cravings (Sweet Tooth).
AVOID GULPING IN AIR
When you eat in hurry, you may unwittingly swallow a lot of gas producing air along with your food which then get trapped and causes bloating. Make sure to chew your food well, avoid talking while eating and sip straight from a cup instead of using a straw. All this will surely beat your belly bloating.
CHOOSE BEVERAGES CAREFULLY
Avoid carbonated drinks, even the diet soda. Apart from being just empty calories, fizz in soda will allow the bubbles to stay in there which keeps on bubbling and adds to the gas in your intestines.
Acidic drinks like coffee, tea, juice, and alcohol irritate the gastrointestinal tract and makes it swell which ultimately leads to belly bloating.
Water is your bet anytime. When you are not drinking enough fluids, your body retains water to prevent dehydration. Drinking water also helps in preventing constipation which is another cause of a bloated belly. Start your day with lemon water. Lemon acts as a natural diuretic which when paired with warm water aids digestion and reduce belly bloating.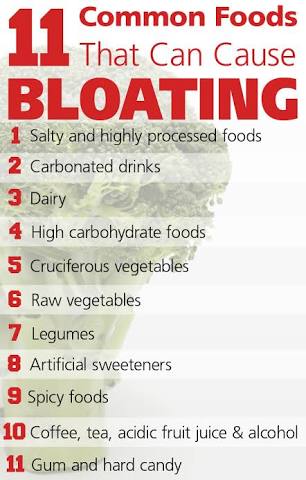 PREFER COOKED VEGETABLES RATHER THAN RAW ONES
Eat cooked vegetables as these are often easier to digest as compare to the raw veggies. Cooking process removes some of the fiber and enzymes that can cause stomach upset and bloated.
INCLUDE ANTI BLOATING FOODS
There are certain foods (peppermint tea, ginger, pineapple, yogurt etc.) that will flush out the excess water and gas out of your digestive system. Some potassium rich foods like bananas, potatoes, mangoes, tomatoes, nuts, spinach etc. regulate fluids in the body by balancing out sodium levels.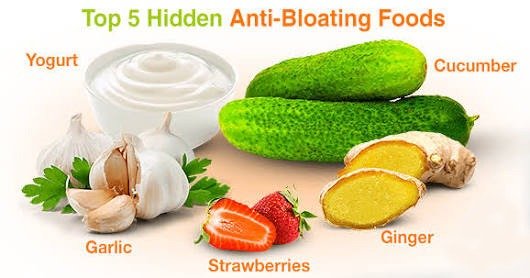 GET MORE ACTIVE TO REDUCE BELLY BLOATING
Try to indulge in at least 30 minutes of physical activities daily to keep fluids moving in your body. This will stop your belly from being puffing out and prevent constipation also.
PREPARE PRIORLY FOR PMS
Have you ever noticed your clothes feel tighter before and during periods? This is because of the premenstrual bloating that occurs a week or two before your menses begin.
To avoid this discomfort, increase your intake of calcium a week before your periods begin. Getting enough magnesium, about 200 to 400 mg can help in reducing PMS bloating.
GET TESTED
Gas, bloating, and flatulence are a constant battle for many people — often the symptoms are related to diet, but there are some more serious medical conditions that may be the culprit. So if all the above tips won't work and you are still suffering with chronic bloating, it is advisable to consult your doctor and get the medical tests done.
If you have any queries or want to share somethings with us, feel free to write in the comments below.