Frizzy hair is the bane of your locks' existence. How many of you agree with it ? Rainy season and high humid temperature makes the hair look dull and frizzy. Hair shaft soaks up the moisture in warm-weather air and undo those hours you spent blow drying, straightening, and styling within mere minutes. Here are some of the best and easy to do natural home remedies to transform your dull and frizzy hair into smooth and shiny straight hair.
The result of these remedies vary from person to person, depending upon hair texture and routine of using the remedies. Try these methods to get the kinks and curls out of hair, at home, using ingredients from the shelves.
ALSO READ: Foods For Strong And Healthy Hair To Make Them Grow Faster And Thicker.
MULTANI MITTI PACK For Frizzy Hair
Take a cup of "Fuller's Earth" or "Multani Mitti", mix 1 egg white and 2 spoons of rice flour to this. Add water to make a paste which should be runny enough to coat the hair, but not flow at the same time. Leave for half an hour and comb with a wide toothed comb. Wash hair with water and a gentle shampoo after 2 hours. Repeat this 2-3 times in a week.  It can help in get rid of frizzy hair.
COCONUT MILK TREATMENT
Another trendy tip is coconut milk treatment. Extract milk from 1 coconut by first grating and then blending the tender fruit or meat of coconut. Add the juice of 1 fresh lime to this. Mix well and keep in the refrigerator overnight. Next day use the creamy lever on hair and scalp. Cover the head with a hot towel and keep it for an hour. Wash with water and comb with a wide toothed comb. Repeat 2-3 times a week for good results.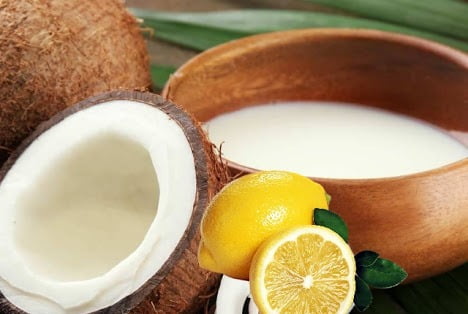 ALOE VERA PACK
Aloe vera contains several enzymes that promote healthy hair growth and makes your hair smooth and soft. Also, aloe vera gel easily penetrates into the hair strands and keeps them well moisturized. Due to this moisturizing property, it can straighten your hair naturally. Mix one-half cup each of aloe vera and warm olive oil. You may mix few drops of rosemary or sandalwood oil to the mix. Now, take this mixture and gently massaged into your hair and scalp. Cover your hair with shower cap, leave it on for one to two hours and rinse it off followed by mild shampoo.
ALSO READ: Homemade Anti-Dandruff Hair Sprays
EGG AND OLIVE OIL COMBO
Eggs play an important role in making your hair stronger and shinier. Olive oil helps keep your hair well moisturized. These ingredients, when combined together, help straighten your hair naturally and make them frizz free. Beat two eggs properly and mix in four tablespoons of olive oil. Apply this mixture to your hair and scalp and then comb your hair with a wide-toothed comb. Wear a shower cap and leave it on for 30 to 45 minutes and wash your hair with a mild shampoo.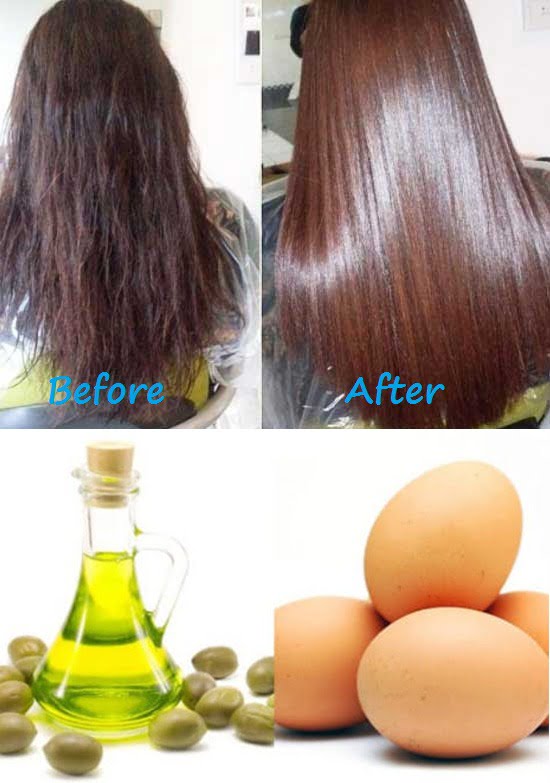 MILK MOISTURISER
Milk is known to have rich properties of moisturizing that helps in straighten hair. Also, the protein in milk fortifies the hair shafts, making them smooth and frizz free. In a spray bottle mix one-half cup of milk and water. Comb out your hair to detangle them and spray the mixture generously to your hair and keep on combing while spraying. Leave the combed hair for about 45 minutes so that hair can absorb the milk completely. Wash your hair with shampoo and condition your hair for more smooth and silky look.
MAYONNAISE MASK
Mayonnaise is one of the best natural home remedy for transforming the frizzy hair into smooth straight hair. Mix half cup of mayonnaise (depending on the length of your hair), two spoons of almond oil, and 1 egg to form a smooth paste. Coat every single strand of your hair and cover it with a shower cap to let the mixture settle for 25 minutes. Shampoo thoroughly and use a mild conditioner. Apply it twice a week for better results.
The mask works amazingly well to provide shine, nourishment, and strength. It adds the extra layer of moisture, which helps in controlling frizzy hair effectively.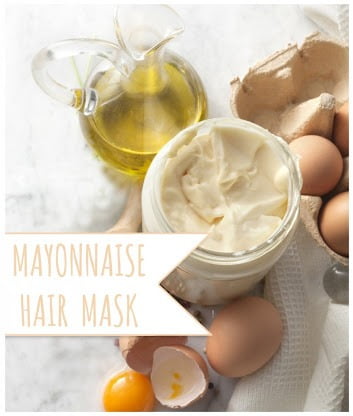 Now I am going to discuss few mistakes that people do while working on their beautiful locks.
Not using Hair Protectant.
Not detangling the hair.
Using iron on Wet hair.
Getting chemical treatment too often.
Not hydrating and nourishing your hair.
Inadequate diet.
Using hair colour or any other chemical on chemically treated hair within 6 months.
These natural home remedies and tips will surely help you to get rid of that frizzy hair looks. Try and let me know if it worked for you !!