Having long, thick and dark eyelashes is every girl's dream! But not everybody is blessed to have them. No doubt, dense and long eyelashes makes your eyes look gorgeous.  Most of the ladies use mascara or artificial eye lashes to get fuller looking lashes. But these are not permanent. How about trying some natural ingredients to get the desired result naturally? Try this homemade eyelash growth serum and make your eyes look more beautiful!
ALSO READ: DIY Homemade Anti-Aging Eye Cream To Prevent Wrinkles.
REQUIREMENTS FOR HOMEMADE EYELASH GROWTH SERUM
3 tablespoons of organic castor oil.
4 teaspoons of pure vitamin E or organic almond oil.
2 tablespoons of pure aloe vera gel (Try to use a commercially available pure aloe vera gel as it contains traces of preservatives that will make your product last longer).
1 old mascara or nail polish container (washed well).
1 mascara wand (washed well).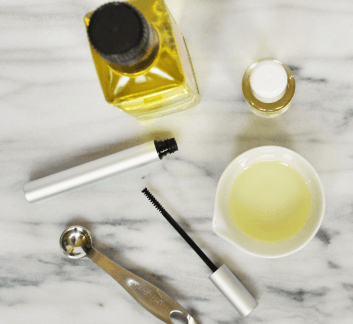 METHOD
Firstly, grab a bowl and blend both the oils together. Then add the aloe vera gel to this mixture. Mix well, making sure that there are no aloe vera gel lumps. Now pour this into the container.
Clean your face with water and remove traces of make-up, especially from eyes. Use a clean mascara brush and apply a light layer to lashes (or brows!) every night before going to bed. Follow up with a thin layer right at the lash line with a clean eyeliner brush or cotton bud. Repeat daily for till you get the desired results. This beauty recipe is very nourishing for your eyelashes and will protect them from drying and brittleness. It makes your eyelashes grow longer and stronger.
ALSO READ: Tips And Hacks To Wear Winged Eyeliner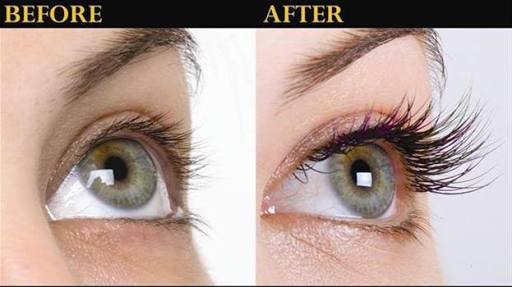 WHY IT WORKS
CASTOR OIL
Castor oil is comprised of vitamin E, minerals, proteins and antibacterial properties. It conditions the lashes and make them soft and shiny. It helps to stimulate the hair growth thereby making them appear dense and thicker. Castor oil strengthens hair follicles/lash follicles, prevents them from breaking and can also  at places where they are not present in abundance.
ALMOND OIL
Almond oil is the natural oil that comes from sweet almond kernels. Being rich in vitamin E, monounsaturated fats and minerals such as magnesium and calcium, it is a good source of nourishment for the eyelashes. It effectively moisturizes the lashes, makes them soft and less prone to breakage. Its lightweight and less greasy formula is perfect for the eyes, providing comfort during application. The natural pH balance of this oil is essential to the growth of healthy eyelashes.
ALOE VERA GEL
Aloe vera has rich moisturising properties as well as significant enzymes that makes a great base for the homemade eyelash growth serum. It acts as a preservative that increases the shelf-life of the serum. Aloe vera gel heals and nurtures the skin around your eyes, softens hair and encourages silkier hair growth.