Films and celebrities can impact lives in many ways. They have an amazing effect on their fans. Fans religiously follow and try to imitate the style, dance moves, dressing sense and almost everything their favorite celebrities has to say. We all are admiring the fitter and sexier version of Parineeti Chopra these days. She has lost an oodles of weight in the recent past and is looking hotter than ever. This bubbly girl who made her Bollywood debut in 2012 has stunned everyone with her sexier and sassier avatar. My purpose of writing this article is to share her weight loss journey and to motivate all of you to embrace a healthier lifestyle.
Before joining Bollywood, she weighed around 86kgs. Unlike other actresses, she openly admits to being overweight and talks about her weight issues to the media. Parineeti Chopra was quoted as saying that she used to wear size 38. But now fitting into jeans of size 30 is a big achievement for her. She confessed that one of the biggest problems she faced when she was overweight was dressing up. She was sick and tired of ill-fitted clothes, could not wear sleeveless and faced tummy issues too.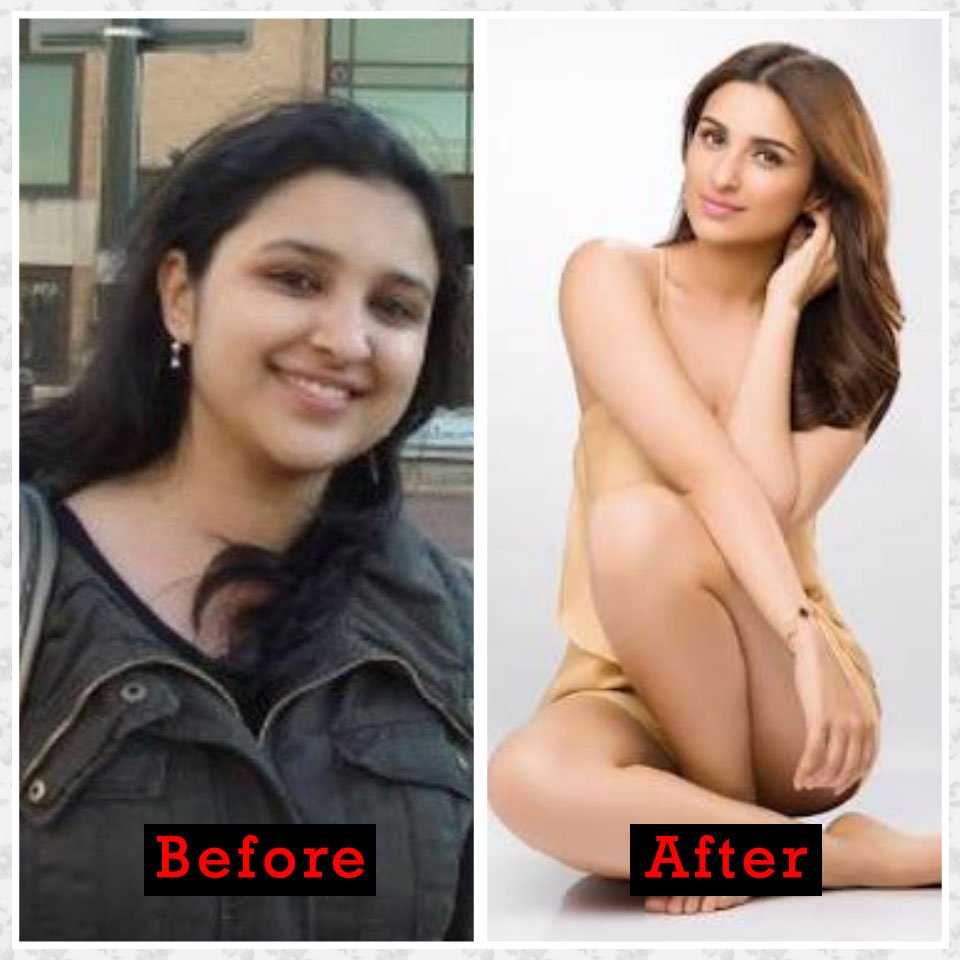 No doubt Parineeti Chopra has won many hearts with her good acting skills. But "if you want to make a mark in Bollywood, you need to have good looks and sexy figure too" – this thing she understood and it was her desire to look cool and wear better clothes, which led her to get up and start working on her physique. And thus began her endeavor to lose weight.
WORKOUT ROUTINE
Parineeti has been working very hard on her body and doing workouts regularly for several months now. The actor keeps an open mind when it comes to her workouts. When she started, she opted for mixed workouts so that she didn't get bored of doing just 1 thing. That is actually right because when you experiment with new forms of exercise, you stay motivated on a daily basis.
She found regular gym routine very bore but hit the treadmill quite often. She goes for swimming and do a form of Kerala martial arts called Kalaripayattu. She do it every day for an hour. It has made her more flexible, stronger, and has also helped build her stamina.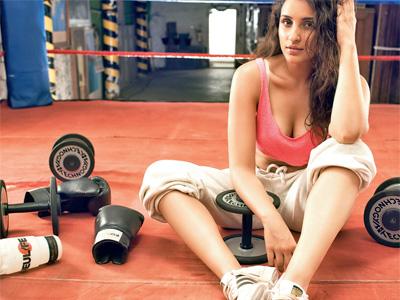 The key is to stay active, experiment with new forms, create a balance and find the motivation to workout regularly. Consistency is the key and while she is at it, she tries to enjoy herself. In one of her interviews, she said – "We always aim to get thin. But that's not enough. We should feel fit from the inside. I was unfit and overweight. Now as I am losing weight and getting fitter, I should soon be where I want to be."
ALSO READ: Adnan Sami Weight Loss Story, Motivational Journey
DIET
A strong determination to lose weight and be fit is what drove Parineeti to shed all those extra kgs. Earlier she was a lazy person – a couch potato who loved watching TV while eating a slice of cheesy pizza. She had to say goodbye to her love for pizza, burger and other junk food. She is still a great foodie but has started following some rules because she has a tendency to gain weight easily due to her poor metabolism. So, she finishes up with her dinner around 7-8 pm. She makes it a point to eat healthy and keep it light during the night.
Parineeti admits that she doesn't follow any particular diet secrets and says – "I don't believe in depriving myself. If anybody tells me to stop eating chocolates or pizzas, I won't be able to do it. I have always fulfilled my cravings but the only difference is that the quantity on my plate has decreased. Now, I have limited portions of everything. If I want to enjoy a cheat meal and feel like eating that piece of cake, there's no stopping me. But I try not to overindulge and sweat it out the next day. Balance is the key."

ALSO READ: How To Control sugar Cravings?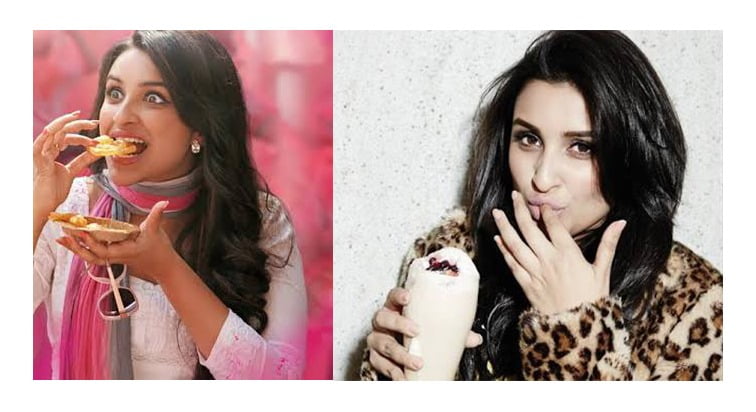 ALSO READ: Bhumi Pednekar Weight Loss Diet Plan.
DIET CHART
BREAKFAST: One glass of milk, brown bread with peanut butter, two eggs- white portion only, juice sometimes.
LUNCH: Dal and roti, brown rice, green salad and green leafy vegetables.
DINNER: Simple food with less oil, one glass of milk and sometimes a chocolate shake.
She also makes sure that she eats her dinner at least two hours before going to bed.
ALSO READ: Diet Chart Of Shilpa Shetty Kundra
HER ADVICE ON YOUR WEIGHT LOSS JOURNEY
Parineeti says – "Don't ape actresses and models. Only make a change if it comes from within. Your journey towards fitness should be a gradual process. Don't try to make too many changes at the same time. What worked for me is that I started out with making small changes in my life like correcting my diet over a period of time. My advice would be to start with focusing on the diet and consume light meals for 2-3 weeks before moving on to newer things."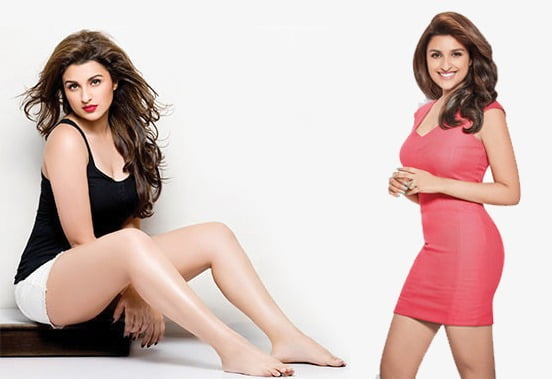 This new found fitness has provided her with a lot more stamina, energy, and flexibility. And it's started to reflect on her work too. She says this is the fittest I have ever been in my life and I feel really good. It's not just your body, but your mind de-clutters too, and it's fascinating to see how you change as a person and even start looking better. The kind of energy you have the entire day is amazing. This bubbly girl says – "mirror proves to be the best source of inspiration for me. Everytime I look at myself I feel like working harder and remind myself to stay fit." But she believes she is still a 'work in progress'. According to her, she has been able to achieve only 75% of her target so far and there's still a long way to go.