Do you want to look beautiful and young forever? If yes, then you are certainly not alone. We are living in a day or age where everyone is so much conscious about their looks. And yes, you can erase years from your face. The key to aging gracefully is very simple – "EAT HEALTHY." Although, various anti-aging creams and products are available in the market which may make you look better from the outside but it would be far better to improve the diet you are putting into your body. I am going to reveal some of the anti-aging superfoods with all of you that will fight ageing and promote cell regeneration for new skin.
BLUEBERRIES
These little blue wonders are not only delicious but contain more antioxidants than most fruits and veggies. They provide protection against the skin damaging free radicals that result from sun exposure and stress. So they are the best free-radical scavengers. Also help in preventing the cell structure damage that leads to loss of firmness, fine lines and wrinkles. Just add them to your oatmeal, to a smoothie or your cereal everyday.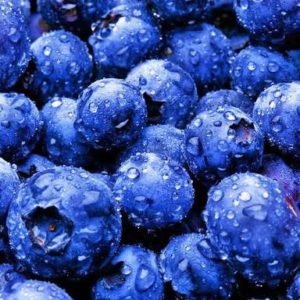 Cherries, Blackberries, Strawberries and Cranberries also possess the same properties.
NUTS FIGHT AGEING
Being rich in unsaturated fats, vitamins and antioxidants, nuts are capable of making your skin look supple, healthy and young! They are considered to be excellent superfoods to prevent skin damage. But make sure to eat them raw and unsalted, not in your ice creams and chocolates.
COD FISH
O my COD !! Fish can be great for your health but cod is especially good for its anti-aging properties. It contains selenium, which safeguards your skin from sun damage and cancer. Being high in omega-3 fatty acids, it is one of the best fat for you.

GREEN TEA
This healthy brew contains EGCG (type of catechins) which helps in preventing hyperpigmentation. Green tea has flavonoids and polyphenols also and thus diminishes brown spots.
OLIVE OIL
It is highly beneficial and keeps skin rosy and supple. It is good for your heart too because of the presence of omega-3s.
RED WINE
Researches have shown that drinking wine occasionally can help in slowing down the aging process as it contains resveratrol, a polyphenol which fights aging skin and other age related diseases.

DARK CHOCOLATE
This sinfully delicious food has got several powerful health benefits and helps people look decades younger. Its flavonoids keeps skin soft and glowing. But don't forget, moderation is the key. Eating like a kid may make you feel young but it won't help your body do the same.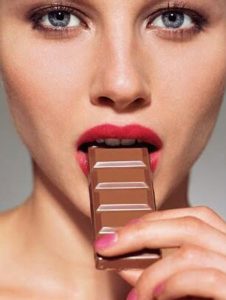 Remember, it's never too late to start so make sure to load up on these anti aging foods to help you keep young.
Stay beautiful forever !!