Nobody wants to look old and wrinkled! Am I right? Aging is inevitable but it can be delayed with proper skin care and healthy lifestyle. Try these natural homemade anti aging face packs to pamper your skin and smooth out your fine lines and wrinkles in the most natural way.
NATURAL HOMEMADE ANTI AGING FACE PACKS – "Honey & Sweet Potato"
INGREDIENTS
Boiled and cold sweet potato.
2 tsp Honey.
METHOD
Boil sweet potatoes. Let them cool and mash them. Now mix both the ingredients very well.
Apply gently all over your skin. You can apply under your eyes as well.
Let it sit on your face for 15 minutes or until it gets dry.
Remove and wash off your face with lukewarm water.
Follow up with your favorite moisturizer.
Check out the video for more clearance:
WHY IT WORKS
SWEET POTATO
Sweet Potato has amazing anti-aging benefits. It is rich in beta-carotene which fights free radicals in the body. It rejuvenates eyes as it helps lighten dark circles and tightens under eye bags. Sweet potato is rich in important skin vitamins like vitamin C and vitamin E which reduce unsightly wrinkles.
HONEY
Honey is a great natural anti-aging skin care product and also a great natural moisturizer. It helps to heal dry dull skin and leaves the skin with a glow.
NATURAL HOMEMADE ANTI AGING FACE PACKS – "Lemon, Honey & Coffee"
INGREDIENTS
1 tsp of Lemon juice.
1 tsp of Honey.
1 tsp of coffee (coffee grounds are preferable)
METHOD
Mix all ingredients to form a smooth paste.
Dip half the lemon into the mixture and apply it all over your face in circular motions to stimulate blood flow.
Let this natural anti aging face pack sit on your face for at least 20 minutes until it's dry.
Wash it off and pat dry.
Now apply moisturizer to your skin, if desired.
Check out the video for more clearance:
WHY IT WORKS
LEMON
Lemon contains a lot of vitamin C in it. It helps in the production of collagen, which makes the skin look younger, softer and tighter. It's mild acidic and bleaching properties help lighten acne, scars and spots.
HONEY
Honey acts as a natural humectant which helps hydrate the skin and seal in its natural moisture. It is naturally antiseptic, minimizes the severity of a breakout and keeps skin healthy, soft and smooth.
COFFEE
Coffee has proven to have wonderful effects on the skin. It contains powerful antioxidant agents which protect the skin against free radicals. Coffee tightens pores and removes dead skin cells, making the skin looking younger. It also displays anti-wrinkle properties and thus slows down aging.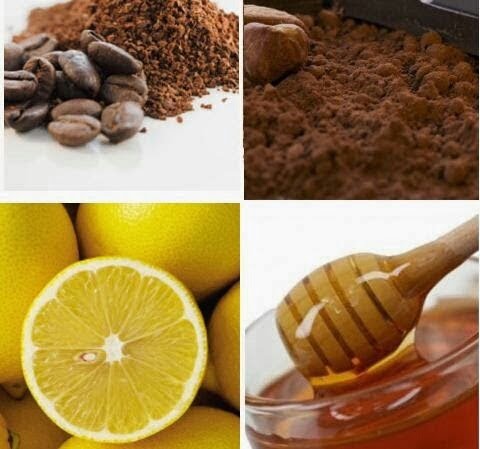 ADVICE : Test on a small patch of skin before using it to see if you are allergic to any of the ingredients. Results may vary.