Karwa Chauth, a day awaited by every married woman in India is here. On this occasion, all married women keep a fast to pray for the prosperity, longevity and well- being of their husbands. During this time, ladies adorn their hands and feet in beautiful mehndi designs. Mehndi holds an immense importance in our culture. It is believed that the darker the colour of the mehndi, the stronger will be the love and bond between the wife and her husband. When it isn't dark enough, it can be disappointing. So here I am sharing few tips to get long lasting dark mehndi colour.
WASH AND CLEAN BEFORE APPLYING
It's very important to get rid of any oil or dirt before you sit to apply mehndi. So, wash your hands and feet (if applying on feet also) with a good mild cleanser first. Don't apply any lotion or cream before applying mehndi. Presence of any possible layers on your skin will hinder the absorption of mehndi. Eliminating this in turn will naturally give a dark color.
USE EUCALYPTUS OIL
After washing your hands properly, rub some drops of eucalyptus oil on your skin. Wait and let the oil gets totally absorbed, as any moisture on the surface may make it difficult for the pigment to penetrate the skin. Application of this essential oil not only smells good but helps darken the colour of your mehndi.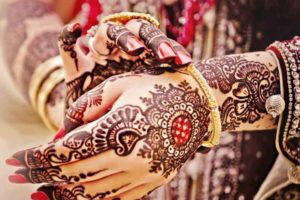 ALSO READ: 5 DIY Easy Beauty Hacks Using Kitchen Wastes.
LET IT DRY NATURALLY
Don't get tempted to use something to dry your mehndi as soon as possible. Allow it to dry on it's own. Never try to dry it by shaking your hands and don't even try to blow dry it. Any movement or the blowing air will only spoil and smudge the design. Obviously, you would not like to waste all the time you spent in getting it applied!
GET CLOVE FUMES For Long Lasting Dark Mehndi Colour
It is believed that using clove fumes, also known as bhaap helps darken mehendi. Put some cloves in an iron pan and turn on the gas. Place your hands few inches away from the pan and let the smoke of the clove reach your mehndi.
Heat allows the mehndi to grow darker. Therefore, try to keep your hands and feet warm.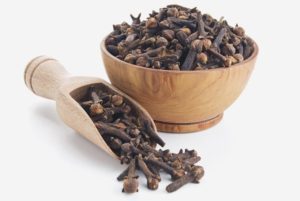 ALSO READ: Beauty Regime Of Bipasha Basu.
SEAL THE DESIGN WITH LEMON SUGAR SYRUP
Once the mehndi dries up, it starts cracking. To avoid this, seal it onto the skin with sticky lemon juice and sugar syrup. All you need is just- "dissolve 3 tsp of sugar in 3 tbsp of fresh lemon juice" and it's ready. Dab it on gently using a cotton ball to keep your mehndi design moist.
The sugar keeps the mehndi intact for deeper penetration, and the lemon juice acts as a catalyst for dye release and deep penetration of colour. Overdoing it might end up lightening the colour, so don't go overboard with it.
ALSO READ: Best Beauty Tips Before Going To Bed.
LEAVE IT FOR LONGER DURATION
It's better to keep the mehndi on your palms for as long as you can. The longer you keep your mehndi, the darker color it will get. Leave it on for at least 6-7 hours and a maximum of 12 hours if you want to get a rich gorgeous colour.
So, it's always better to apply it at night, keep it overnight, and then take it off next morning.
STAY AWAY FROM WATER
Don't use water to remove your mehndi. Instead of using water, scrape it off of your skin with a blunt knife or with your fingernails. Or you can gently rub your hands together to remove the mehndi crust.
Even after removing mehndi, avoid washing your hands for at least 12 hours. Contact with water might only lighten the mehndi colour, thus keeping you off from receiving the desired results.
ALSO READ: Make-Up Hack For Winged Eyeliner.
MAKE IT DARK AND INTENSE
After removing the mehndi, apply 'any one' of the following to get the rich dark colour:
Vicks,
Limestone Paste,
Balm,
Pickle Oil,
Cooking Oil,
Mustard Oil.
All these are known to turn the mehndi from light orange to dark red and help the colour pigments penetrate the skin further. Rubbing vaseline can help protect the colour.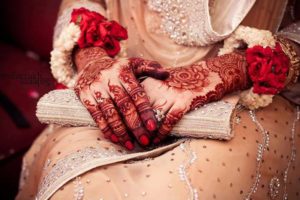 AVOID BEAUTY TREATMENT
Do not shave, wax or exfoliate after applying mehndi. It would be better if you keep all waxing, pedicure and manicure appointments 3 to 4 days before the mehndi. Otherwise this may take off the top layer of the mehndi away, making it look dull.
ALSO READ: Potato Beauty Benefits For A Brighter Clear Skin.
APPLY WELL IN ADVANCE
Usually mehndi gives its darkest shade after a few days. Make sure to apply mehndi 1 or 2 days before the occasion.
Plan your mehndi session accordingly if you want to get long lasting dark mehndi colour.
*Mehndi stains are extremely variable and depend a lot on skin chemistry.