Here I am with one more motivational story for all the Moms who are struggling hard on "POSTPARTUM WEIGHT LOSS". Popular TV actress Juhi Parmar, best known for her lead role in popular soap opera "Kumkum", is all set to make a comeback on small screen after 4 years. Juhi Parmar was last seen in the Indian reality TV show BIG BOSS where she won its 5th season.
ALSO READ: Kareena Kapoor Post Pregnancy Interview With Rujuta Diwekar
ON MOTHERHOOD
She took a break from acting when she became a mother. She missed acting but she wanted to be a dedicated mother first. Her daughter was her priority. Juhi said, "my daughter is small and needs me. I can't leave her at home to shoot 25 days a month. Work can wait but not my child. In one of her interviews – " I was offered several shows, but being a hands-on mother, I wanted my child to grow up enough to understand that she has a working mom. I was always dedicated to my work, but the need of the hour was to show the same dedication towards my daughter."
Now she has decided to comeback when her 3 yrs old daughter Samaira has started going to school.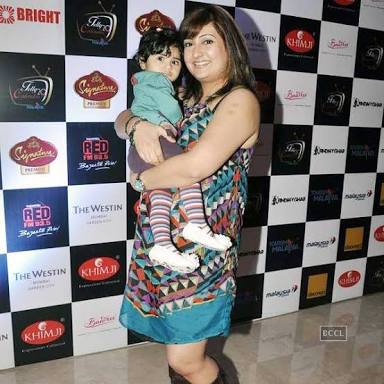 ON POSTPARTUM WEIGHT LOSS
The best part is, Juhi Parmar has lost whopping 17 kgs of weight. Regular workouts during shoots become difficult. So she managed to transform herself from FAT to FIT during this break. After losing such an oodles of weight, she is feeling beautiful and lighter.
She adopted routine exercise regime. She followed a strict diet but didn't let herself starve. This beautiful actress and dedicated mom just eat right at right intervals and work out six days a week. She said, "the pressure was never to become thin, but just to lose the extra flab."
But this journey, from FAT to FIT was not that easy for Juhi as she has a problem of hypothyroidism. Hypothyroidism is a condition in which metabolism slows down and it becomes very difficult to lose a weight. She said, " Had I not been suffering from hypothyroidism, I would have lost more in less time. It was this health issue that made me put on weight in the first place, and I struggled with it for four years. I have never aspired for size zero. I am happy with the way I look now."
She has gained her confidence back to face the camera again.
BRAVO ! Juhi Parmar on being a dedicated mother and on your Postpartum weight loss.
Read More: