In my blog, I keep sharing the weight loss journeys and body transformation stories of various Bollywood celebrities to give you some fitness motivation. But this time, a Bollywood superstar's sister has become a great source of inspiration for all of us. Here, I am going to reveal Hrithik Roshan's sister Sunaina Roshan weight loss transformation!
Hrithik, a Bollywood fitness icon has inspired not only his fans but people close to him. His mother Pinky Roshan has become a fitness freak and looks so fit and fine even at this age. Sister Sunaina Roshan too have started working out. Seems like fitness runs in the family!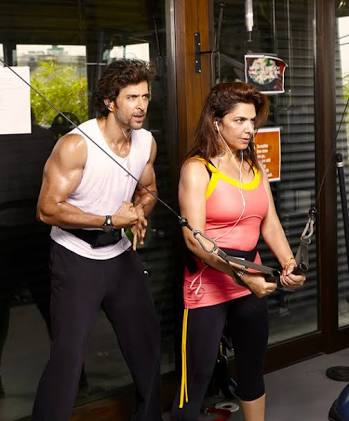 Hrithik himself helped his sister come a long way in terms of fitness and now that she's hit her goals, the actor is quite proud of it. He has shared a before and after photograph of his sister's transformation on his social media account. Proud brother, praised his sister for her stunning transformation and wrote, "Now that's what I call a transformation!! So so proud of you didi @roshansunaina #keepgoing #impossibleisNothing."
Now that's what I call a transformation !! So so proud of you didi @roshansunaina #keepgoing #impossibleisNothing pic.twitter.com/yQA4OZ4N9K

— Hrithik Roshan (@iHrithik) September 7, 2017
Sunaina Roshan usually stays away from the limelight. But now when her weight loss transformation pic has gone viral, she has truly become the talk of the town! Sunaina's picture, which was shared by Hrithik has been re-tweeted over 1,600 times and liked by 22,000 Twitter users. She stunned everyone on daddy Rakesh Roshan's b'day bash with a new svelte figure! She wore a ravishing black gown, a beautiful pearl necklace and looked nothing less than a queen in her perfect hairdo.
Earlier, on the occasion of Raksha Bandhan, Hrithik posted this picture of himself with Sunaina.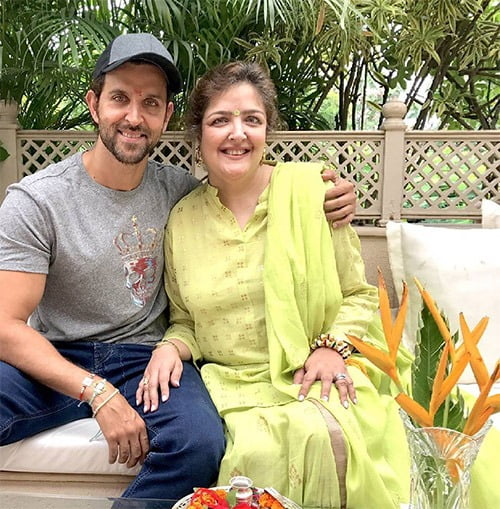 Sister Sunaina Roshan Weight Loss Story
Sunaina Roshan had several health issues such as diabetes, fatty liver, hypertension, sleep apnoea and depression among other things. Because of depression, she started eating a lot. She was even suspected to have developed cervical cancer, but thankfully the biopsy came negative.
"I had so many health issues going against me so I had to take psychiatric help. I sent a SOS to Muffazal Lakdawala (who earlier helped the Egyptian woman, Eman), whom I knew since a long time; he is a family friend," said Sunaina Roshan.
She had virtually lost the interest to live until suddenly she decided to undergo a 'bariatric surgery'.
She said, "I was a high-risk patient but still underwent bariatric surgery. Dr Muffi, being the best in his field made the surgery super successful. I was 140 kg before but now my weight is 65 kg. Honestly, I could not get out of bed. I would walk 2 steps and become breathless. Now I can climb up 20 floors without any issues. To maintain my health, I have been gymming and controlling my diet. I want to lose another 10 kg. I want to tone up more than just lose weight."
Sunaina has advised people that if they have weight issues, they can go in for a bariatric surgery. It's nothing to fear. Bariatric surgery is not about looking good, it's about feeling good.
Hats off Sunaina Roshan, you are truly inspirational!