Ssumier Pasricha aka Pammi Aunty is your everyday Punjabi aunty-next-door. This typical Punjabi middle-aged woman loves bitching about her daughter-in-law and relatives to her friend 'Sarla Bahenji.' She has a talent to tackle all kinds of issues. In one of the interviews, our hilarious Pammi Aunty has given her gyaan on fitness to women which I am going to share here.
ALSO READ: Neetu Singh Fitness Secrets To Look Young And Stay Fit
FITNESS MANTRA
According to Pammi Aunty, fitness means being strong from inside, and having immunity. It's not about being size zero. She believes there was no space for weak women then and not even now. So eat healthy and be strong. "Aaj bhi main utni hi fit hoon, tagdi hoon..hum log us zamane ke hai jahaan diet acchi hoti thi… hum andar se mazboot hai… ghee-shee kha ke bade hue hai… aaj kal ki ladkiya dekho sukhi-sadi se kapde tang do chahe unpar… waise main apne zamaane mein Saira Bano lagti thi….", says Pammi Aunty.
ON WOMEN FITNESS
Pammi Aunty says, "Every woman should remain fit. It's very important for every woman to remain fit because it's we who take care of the house at the end of the day irrespective of whether we are working or not. Without our instructions nothing is done. We are born CEOs of life. A house is a mess without us keeping an eye on it. Plus, if you are working your energy should match with work pressure so immunity and stamina should not go down. Imagine after work if your kids ask you out for dinner or a movie what will you say? So, stay fit, eat healthy and also do check-ups on a regular basis."
ALSO READ: 5 Most Common Health Problems Of Women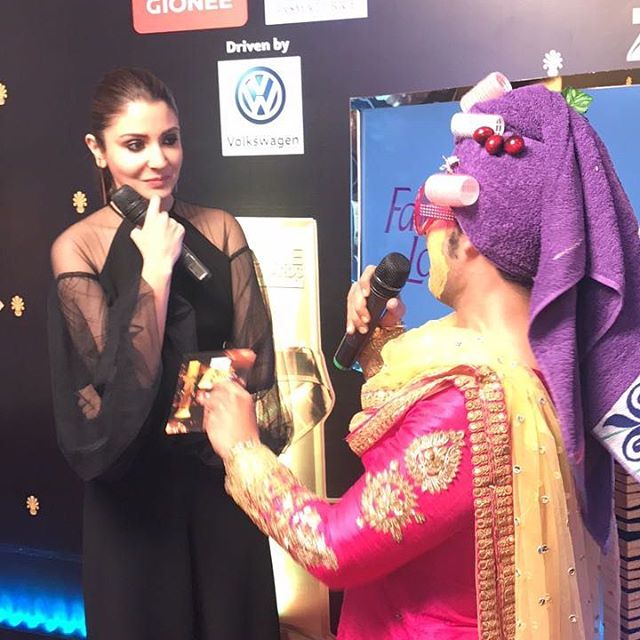 Hilarious Pammi Aunty on DIET AND EXERCISE
DIET
Pammi Aunty is a typical punjabi, an old-school lady. She takes healthy fat and good carb diet, which keeps her fit. Here is her diet chart:
BREAKFAST
Stuffed Paratha

A hot cup of Tea
LUNCH
3 Chapatis

Vegetable or Dal
EVENING SNACKS
A plate of Samosa or Pakora.
DINNER
ALSO READ: Diet Secrets Of Shilpa Shetty
EXERCISE
"Every day after chai in the morning, I call Sarla and go for a walk and do group yoga. In our time, we didn't have gyms. I used to run and swim in my college days. I was an athlete and ran the 500 meter race and won medals. Now, with age, I only walk," she shares.
Pammi Aunty wants to run for a marathon and it is on her to-do list, especially when it's for a social cause. "The marathon is a great initiative by DNA and I wish it spreads the great message of staying fit," she said.
Source: DNA India