You must have seen many celebrities getting the wet hair look every summer. But they get this look by using many products and chemicals on their hair which make hair frizzy and dull. When I get to know about this DIY natural hair gel, I was fascinated. I decided to share it with you all.
INGREDIENTS
1 Cup of Flaxseeds, preferably brown.
3 Cups of water.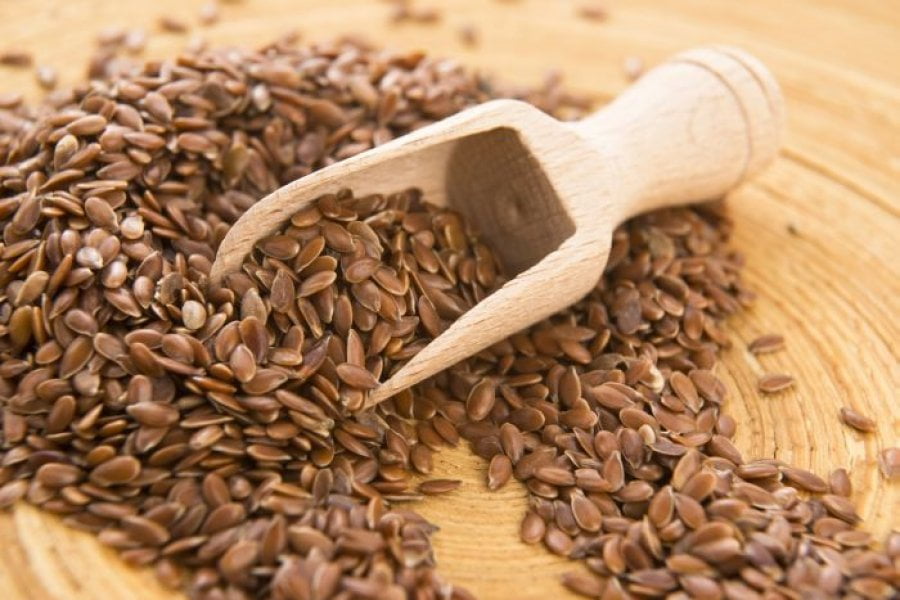 *Flax seeds are rich in omega-3 and full of essential vitamins and minerals which provide nourishment to the hair follicles. This encourages stronger, healthier new growth and will keep your hair beautiful.
ALSO READ: Types And Techniques Of Hair Straightening.
METHOD OF DIY Natural Hair Gel
Pour 3 cups of water in a pan.
Add 1 cup of flax seeds into it.
Bring it to a boil on low to medium flame.
Keep stirring often, preferably with a wooden spoon to prevent the seeds from sticking to the pan.
Turn off heat when the water starts thickening up and you get a white frothy gel like liquid forms. (consistency should be just right–not too thin and not too thick and pasty.)
Strain it (work quickly or the gel will get thick as it cools, making it hard to strain.)
Let it cool down and it will be ready to apply. Use it on wet or dry hair.
You can also add few drops of any of your favourite scented essential oil (rosemary, tea tree, and lavender) to make your hair smell better. This is OPTIONAL.
*Keep the rest of the gel in an airtight container. Store it in the fridge and it will last about a week.
ALSO READ: Natural Homemade Anti-Dandruff Hair Spray.
WATCH VIDEO For More Clearance:
CONSISTENCY OF GEL
The things that make the gel thinner, with less holding power:
Using more water.
Using fewer flax seeds.
Boiling it for a lesser time.
Using golden flax seeds.
Reusing the flax seeds.
The things that make the gel thicker, with more holding power:
Using less water.
Using more flax seeds.
Boiling it for a longer time.
Hair gels, available in the market are not only expensive but could also damage your hair. This DIY natural hair gel is super inexpensive as it requires only flaxseeds. It will last all day long and work as a deep hair treatment to make your hair frizz free and stronger at the same time . Best part is that it works on MEN TOO as a hair gel and a leave on treatment.
ALSO READ: Coffee Beauty Secrets For Beautiful Skin And Hair.