Model-turned-actor-turned-entrepreneur Dino Morea looks like a Greek God even in his 40's. He may not be a regular face in films, but his die-hard looks and cute smile are still hot assets on the ramp. This six feet tall hunk is a fitness icon to many. Here I am going to reveal Dino Morea fitness secrets which can help you stay fit.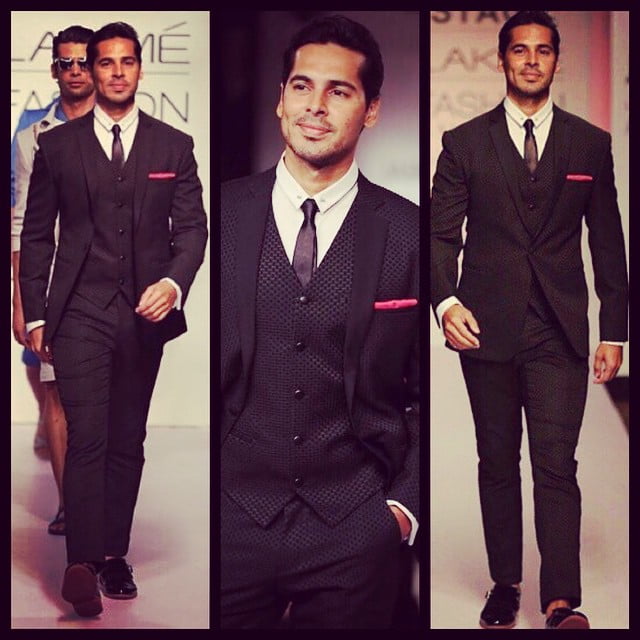 DINO MOREA FITNESS HISTORY
Dino has been a fitness enthusiast since his childhood. He said that his high metabolism can be traced back to early days of his life. It was his dad who made him indulge in all kinds of sports. "I played tennis till the age of 13. Then I switched to basketball, football and hockey. I used to be in the athletics team in school and college," he reveal. He adds, "Those days we didn't have great trainers. So the motto was 'no pain no gain' on a daily basis. I enjoyed being on the field. The results were amazing. So, fitness has been a part of my life since childhood."
ALSO READ : Kunal Kapoor Fitness : Flab To Fab Transformation
WORKOUT ROUTINE
His workout routine is not just about sweating in the gym, but it also incorporates sports. Dino said, "The major part of my workout is sports like basketball and football. I play at least twice a week. The rest of the days are for strength training and balancing exercises." In the gym,
DAY 1: Chest and triceps.
DAY 2: Legs workout.
DAY 3: Shoulders and biceps.
DAY 4: Forearms, abs, and calves.
He goes on to share, "Also, for me there's an interesting contradiction. People put on weight when they don't work out. With me it's reverse. I lose weight when I don't exercise. I have to work out to appear muscular."
WATCH AND GET SOME FITNESS INSPO FROM HIS "LEG WORKOUT SESSION" !!
ALSO READ : Karan Singh Grover Fitness Tips And Workout Routine
ADVICE
Dino insists we should always incorporate fitness in our busy schedules. He says,
One needn't attend a gym. Rather one can involve oneself in any activity that increases the heart rate. One can jog, swim, pump iron or play a sport of any kind. Doing any such activity also helps one unwind and reduces stress levels.

Ideally,one should always make it a point to get up early and indulge in half an hour of physical activity five times a week. Even during those days when I'm running super busy I try to set aside at least 20 minutes for exercise.

Fitness is a way of life and not just a six-pack fixation. Avoid excessive use of supplements. You don't need growth hormones or any kind of steroids to build your body. Some people are in a hurry to make their bodies. They're not aware of its side effects. They are dangerous.

Avoid over exerting your body. As you grow older your muscles need more time to recover.

Like, if I play football today then I don't do any work-out because the body needs rest. But if I'm not playing a sport then I go to the gym and do some power training.