Obsessed with losing weight ? Tell me who isn't ! That is why, I keep on sharing one thing or the other that motivates you, inspires you and helps you in achieving your target. Here, in this post, I am going to share Bhumi Pednekar detox water recipe. This recipe is very simple and easy to make. Bhumi Pednekar, herself, revealed it on her social media account.
BHUMI PEDNEKAR DETOX WATER RECIPE
Ingredients
1 litre of water
3 medium cucumbers (sliced)
5-6 Fresh mint leaves
4 lemons (sliced)
Recipe
Add sliced cucumber and lemon in pitcher containing water. Now add mint leaves and allow it to steep in the fridge for few hours. You can also keep it overnight so that the all the yummy flavors can infuse into your detox water. It boosts metabolism, providing your body with a cleanse that flushes the fat away.
MUST WATCH : Bhumi Pednekar's 5 Weight Loss Secrets
For more detox water recipes– Best Belly Slimming Natural DETOX WATER Recipes
HER WORDS
"Since my film released, there was this one question I was always asked – How did you lose your weight? I have spoken about my journey very often. But I didn't know how to communicate with you guys better… So after a lot of thinking I realized, let's start sharing some fun things I did to lose weight with you guys. I hope it's of some use :))
So here is my first post!!!
I had read a lot about – How drinking enough water is important. It absolutely is!!! But how often do we manage drinking 6 to 7 litres of water..not very. I do it now and trust me, water is a boon for your body. I wanted to make this habit a lot more fun, and I found this thing called detox water. It cleanses and detoxifies your body. Lemon not only cleanses your body but also makes it alkaline. It also boosts your immunity. Mint aids digestion and gives the drink some sweetness without any sugar. Cucumber has several benefits – it's good for your skin, it keeps your body hydrated, and it contains anti inflammatory properties. In short, it's good for you. Just remove it from the fridge in a couple a hours,strain the liquid and Just pop it your sipper and keep sipping on it…one of the things I tried."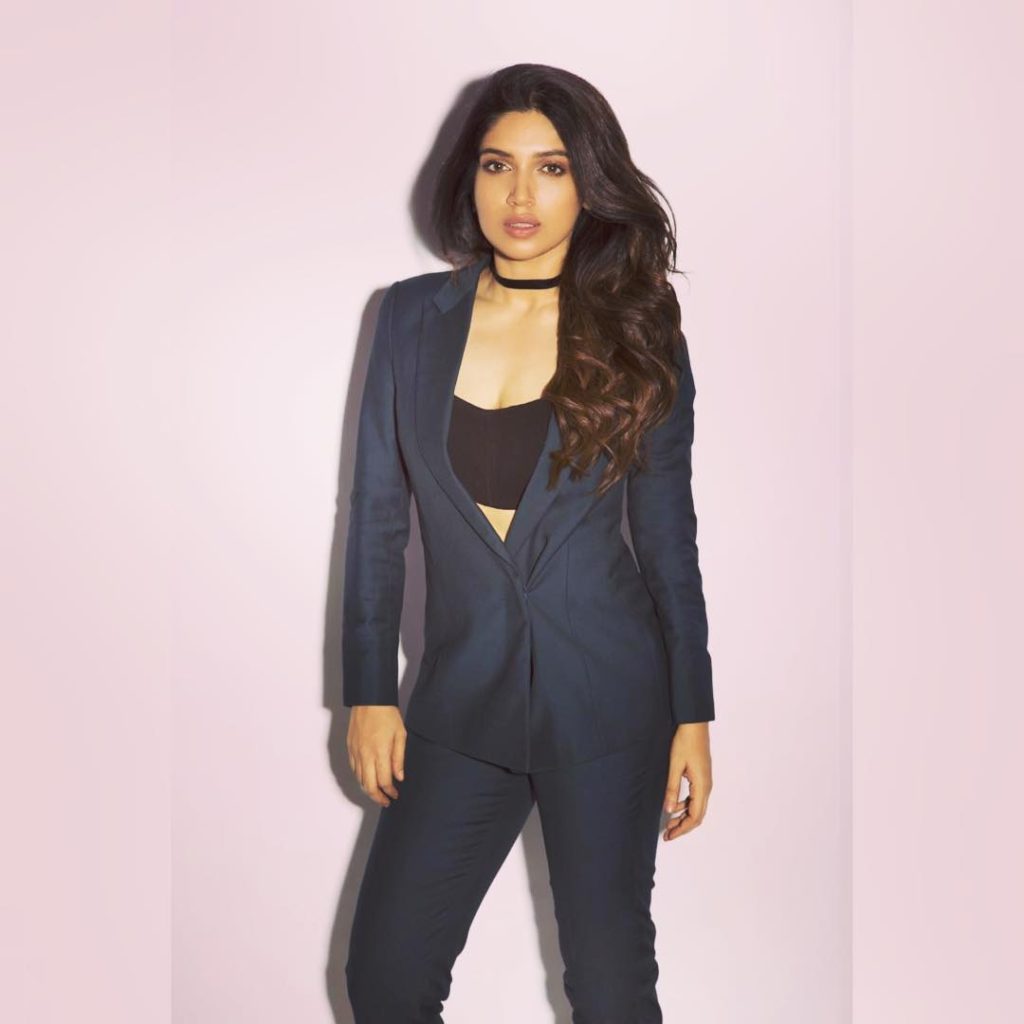 This beautiful Indian actress looks super-sensuous in her new avatar and inspires many. She always starts her day with this detox water and believes that it has truly helped her in losing 21 kgs in just 4 months. But don't depend solely on this. You need to make some lifestyle changes also as a weight loss programme is often tedious. I have already discussed Bhumi Pednekar's complete weight loss diet plan that she incorporated in her daily routine.
Read Here: Bhumi Pednekar Weight Loss Diet Plan, lose 21 Kgs in 4 months